| | | |
| --- | --- | --- |
| This week in Parliament (Jan 29 - Feb 10) | Date : | 13-02-2015 |
| | | |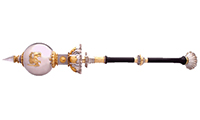 29th January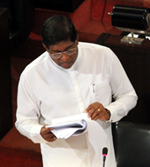 On the 29th of January Hon. Ravi Karunanayake, Minister of Finance presented to Parliament an Amendment to the Appropriation Act of 2015. The Amendment is known as the 'Mini Budget'. It was presented by the new Government to fulfil a pledge given in the 100 – day programme. The "mini budget" contains many proposals including price reductions on several commodities. The Finance Minister in his statement put forward several proposals pertaining to relief measures.
5th, 6th, 7th February

The second reading debate on the Appropriation (2015) (Amendment) Bill was held on the 5th, 6th and 7th of February. On the 7th of February it was passed. 164 Members voted in favour of the Amendment and 1 Member voted against it. 10 Members abstained.
10th February

On the 10th of February, from 9.30 a.m. to 6.00 p.m. an Adjournment Debate on the Post-Election Violence was held. It was moved by the Leader of the Opposition Hon. Nimal Siripala de Silva. At the end of the debate, Hon. John A. E. Amarathunga, Minister of Public Order, Disaster Management and Christian Affairs replied on behalf of the Government.
Quick Navigation
Parliament Calendar
Mailing List Subscription