| | | |
| --- | --- | --- |
| This week in Parliament (February second Sitting Week) | Date : | 25-02-2015 |
| | | |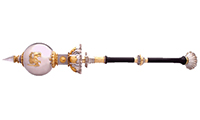 18th February

Fisheries and Aquatic Resources (Amendment) Bill was debated and passed. Section 49 of the Fisheries and Aquatic Resources Act, No 2 of 1996 was amended.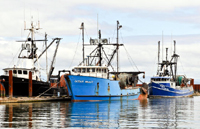 Under the Amendment, any person who contravenes or fails to comply with the sections 14A or 14 F of this Act shall commit an offence and shall on conviction after summary trial before a Magistrate be liable to an imprisonment for a term not exceeding 2 years or to a fine not less than the amounts specified in the Schedule which shall be determined by taking into consideration the length of the fishing boat specified in the Schedule. Engaging in fishing in Sri Lanka Waters without authority, using prohibited fishing gear and fishing methods, catching prohibited fish, catching fish during closed seasons and using fishing boats for scientific purposes without written permission are offences.
Notwithstanding anything to the contrary contained in section 11 and section 14 of the Code of Criminal Procedure Act, No. 15 of 1979, the Magistrate's Court shall have the jurisdiction to try offences specified in the Act, and to impose any fine.
19th February

Assistance to and Protection of Victims of Crime and Witnesses Bill was debated and passed. The objects of the Bill are to ensure the rights and entitlements of victims of crime and witnesses and to provide for a mechanism to promote, protect, enforce and exercise those rights. A victim of a crime should be treated with equality, fairness and with respect. Threatening or causing any harm to victims of crimes or witnesses would be an offence. A National Authority for the Protection of Victims of Crime and Witnesses would be established. The Inspector General of Police (IGP) would establish a Division which would function under a Senior Superintendent of Police (SSP) to provide protection to victims and witnesses. A Protection Fund would be established to provide compensation to victims.
20th February

National Authority on Tobacco and Alcohol (Amendment) Bill was debated and passed.
It was taken up as an Urgent Bill. Section 34 of the National Authority on the Tobacco and Alcohol Act, No. 27 of 2006 was amended. Accordingly, it is prohibited to manufacture, sale, import etc. of tobacco products without health warnings and a label or a statement of tar and nicotine content. The health warning should be displayed conspicuously covering an area of 80% of the top surface of every packet, package or carton containing cigarettes.
Quick Navigation
Parliament Calendar
Mailing List Subscription