| | | |
| --- | --- | --- |
| This week in Parliament (March second Sitting Week) | Date : | 24-03-2015 |
| | | |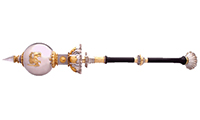 17th March

The Debate on the Order under the Code of Criminal Procedure (Special Provisions) Act was held. The original Act was passed in 1979 (Act No. 15) and several Amendments had been introduced over the years. According to the Code of Criminal Procedure Act No. 2 (Special Provisions) of 2013, a suspect can be detained for 24 hours by the police for questioning. The suspect should be produced before a Magistrate during that time. However, if a suspect is arrested for grave crimes, which are specified in the Schedule, he can be detained up to 48 hours. These Provisions must be renewed by Parliament every 2 years. Thus, the Minister of Justice presented the Order to Parliament.
Hon. Prime Minister made a special statement on the Central Bank's bond issue.
18th March

Regulations under the United Nations Act No. 45 of 1968 was debated and passed. The Member States of the UNO are required to make national laws in order to make the UN resolutions empowered. Accordingly, Parliament debated and passed an Order by the Minister of External Affairs with regard to the ban of Al Qaida and Taliban.
19th March

The Adjourned Debate on the Order under the Code of Criminal Procedure (Special Provisions) was held. At the end of the debate, it was passed and only one Member of Parliament voted against it.
The Adjournment Motion submitted by the Hon. Leader of the Opposition on the Statement made by the Hon. Prime Minister on 17.03.2015. Sequel to the question raised regarding the Treasury Bonds issued by the Central Bank of Sri Lanka.
20th March

An Adjournment Debate on the Current Financial and Debt Situation of the Country was held.
Quick Navigation
Parliament Calendar
Mailing List Subscription